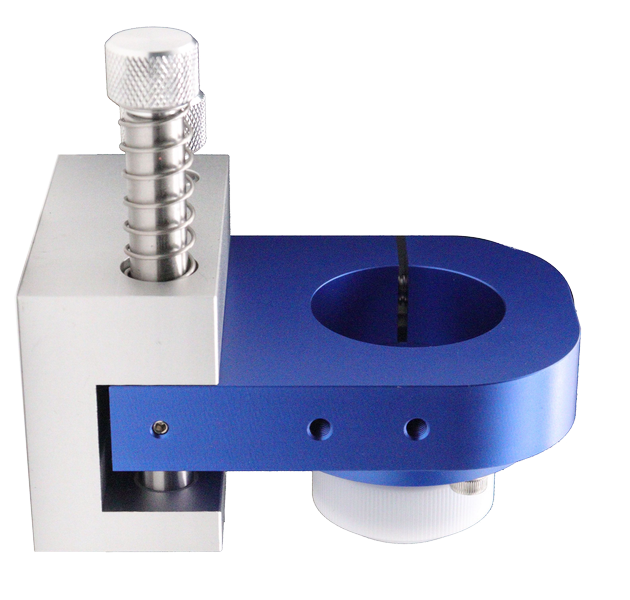 Floating Engraving Stop

Download data sheet
Features:
Cost-effective device for fine engraving work
Spring force variably selectable to compensate the weight of the milling spindle to achieve an optimised contact pressure of the engraving tool
Mechanism to compensate for unevenness in the material to be engraved of up to 10 mm
Engraving depth remains precisely set and does not adjust thanks to floating mounting of the milling spindle
Consistently adjustable engraving depth regardless of material unevenness
Suitable e.g. for milling spindles with clamping neck Ø 43 mm
Description:
The pressure of the engraving depth regulator is regulated by a spring. This results in a constant contact pressure of the milling tool. Thanks to a partially open cap made of POM, the device glides smoothly over all materials without damaging their surface. The engraving depth regulator thus ensures uniform engraving or constant machining depth for all engraving work and e.g. for the production of circuit boards, regardless of fluctuating material thickness or variations in the evenness of the base.
Technical Data: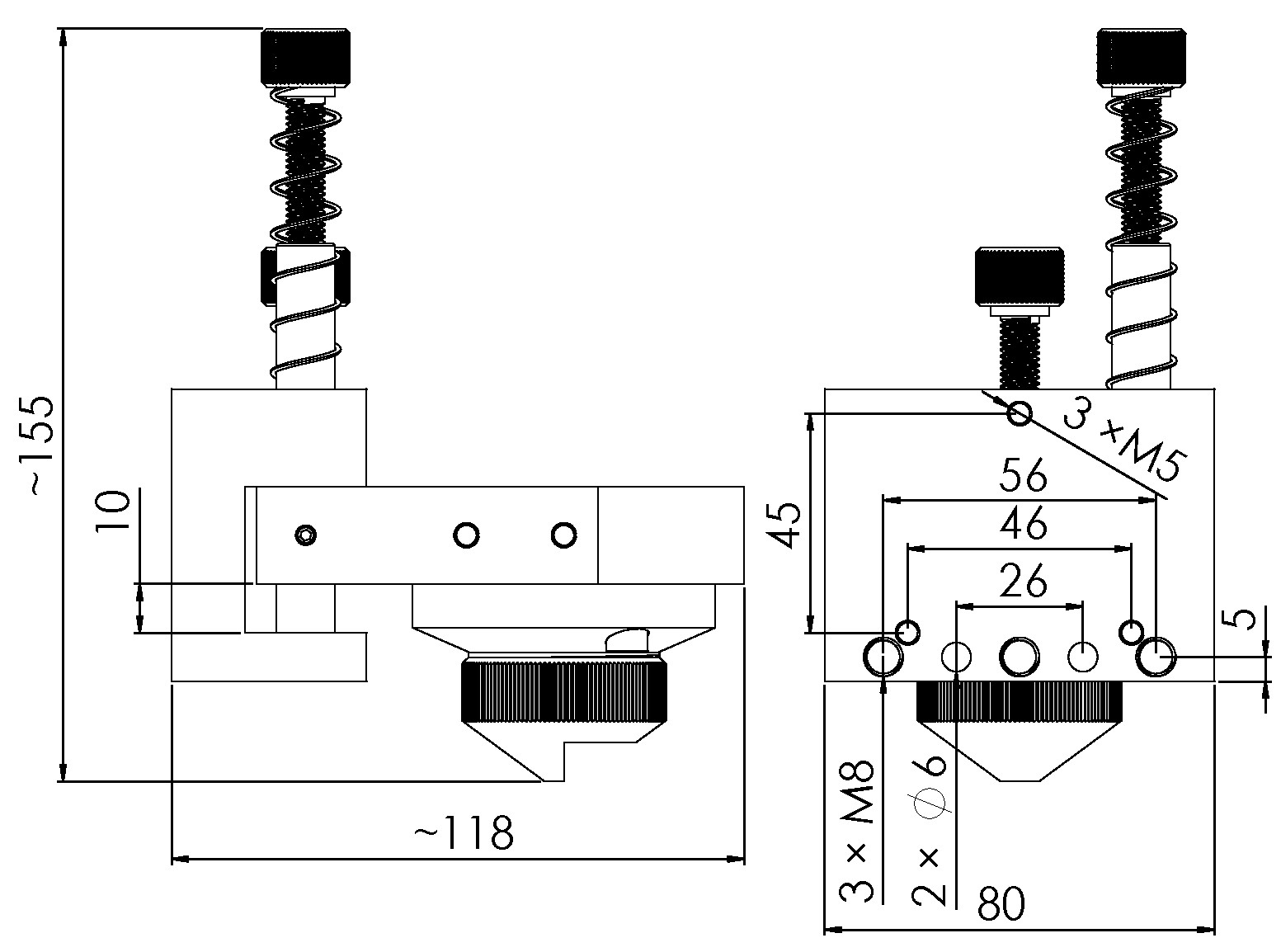 Floating Engraving Stop with moving spindle holder
Aluminium, high-quality anodised
Several rear fastening options for easy mounting on existing machines
Suitable for clamping neck Ø 43 mm
Adjusting Screw to regulate the spring force
Adjusting Screw to limit the spring travel
Adjustable POM down holder with good gliding characteristics
Scope of delivery:
1 Piece Floating Engraving Stop, preassembled
Sturdy practical storage box
Weight (incl. Packing) ~1070 g
Accessories:
Optional POM sliding cap with Ø 42 mm contact surface for large-area contact pressure on the material to be machined
English